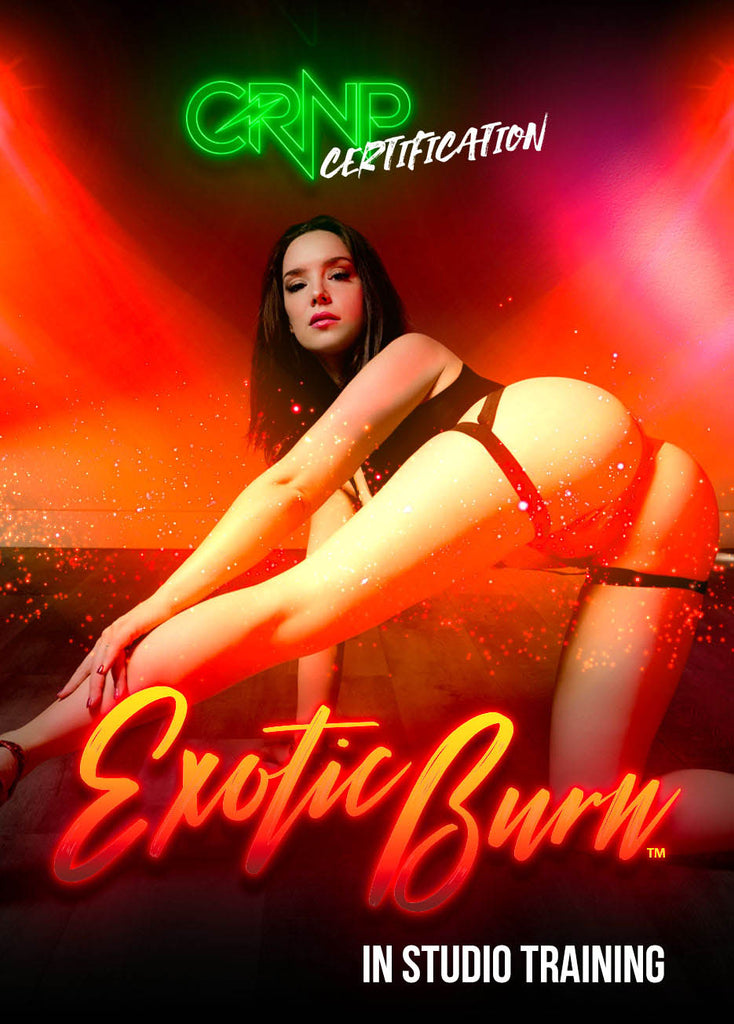 CRNP Certification - Exotic Burn - IN STUDIO TRAINING
$ 399.95
Saturday July 8, 2023

10am to 6pm


Sequoia Aerial Gym and Boutique 

2139 W Whitendale Ave 

Visalia CA 93277 

Saturday September 16, 2023

11am to 7pm


Inner Diva Studios

10401 Anderson Mill Road, Suite 104


Austin TX, 78750
Get certified to teach Exotic Burn in person with Amber Wolf. Learn and develop your skills in the Exotic floor work style (aka Stripper flow), techniques, "party tricks", modifications, a sexy fluid warm-up and much more.

Here's what you get:
In studio training for 1 day (8 hours including meal break)
A slow, sexy and empowering exotic floor work program by Amber Wolf.
A collection of exotic floor moves, combinations and 'Party Tricks'
9 'Exotic Burn' routines designed to teach as a 1 hour class either as a drop in or 4-week series or 1.5 hour workshop
Printed certification manual with images and written descriptions
Access to pre-recorded video content (warm up and tricks) with easy online access via CRNP TV (App and Desktop)
What makes a Rockstar Exotic Instructor
How to teach in a class room environment
Exotic style floor warm-up instruction
Cool Down
How to Free Dance
How to create your own Exotic Burn Choreography
Exotic Burn red glitter tee and a pair of sexy Cleo hot or scanty pants
Rights/license to use marketing graphics, photography, trademarks and logos to use for online promotion for a duration of 2 years
Amber's Spotify playlist for your warmups and classes
Exotic Burn Certificate
Instant association with the 'Cleo/CRNP' brand
A license for 2 years to teach branded 'Exotic Burn' classes, content and material with support as needed.