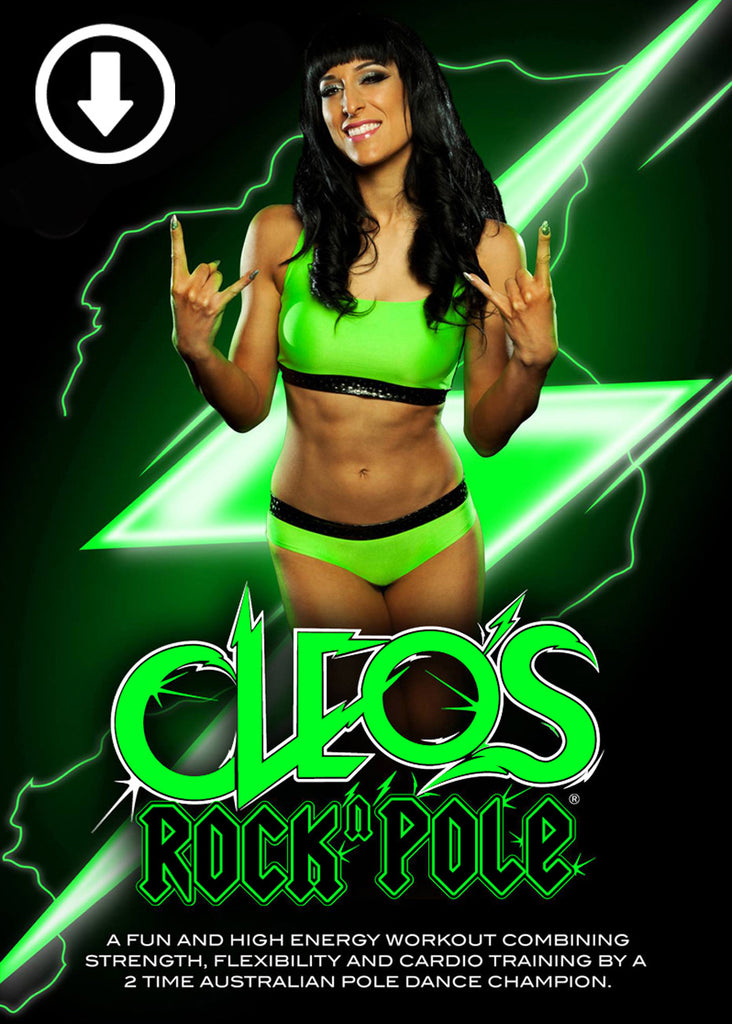 Cleo's Rock N Pole (Download)
$ 19.95
Get ready to rock the pole! Cleo's 2nd DVD is everything and MORE than you would want from a home instructional DVD and features:
Warm-up and Cool Down

4 Choreographed Routines

Step by Step Breakdowns 

Beginners to Advanced

Static/Spinning Pole & Floorwork

Strength and Conditioning

Access to an online community for motivation

A Rockin' Soundtrack
CHALLENGE! Check out our 30 day challenge to get the most out of the workout. Click on the challenge image to the left and then either click and drag or right-click to save it to your computer.
Length: 94 minutes
Format: 2gb MP4

Please note: This download does not include 'Pole Tricks' which is featured in Special Features in the DVD. For the complete package, please purchase the DVD. It is highly recommended to use the DVD when participating in this program to give you the option to pause, rewind and replay the choreography breakdown.
This download is intended for private individual and home use only. To show your support for everyone who put time and effort into creating this DVD/download, please do not share this link with your friends or copy for another individual. Unauthorized duplication in whole or in part is prohibited.
*It is recommended that you download from a desktop computer, not a mobile device, and that you are using a secure, uninterrupted internet connection