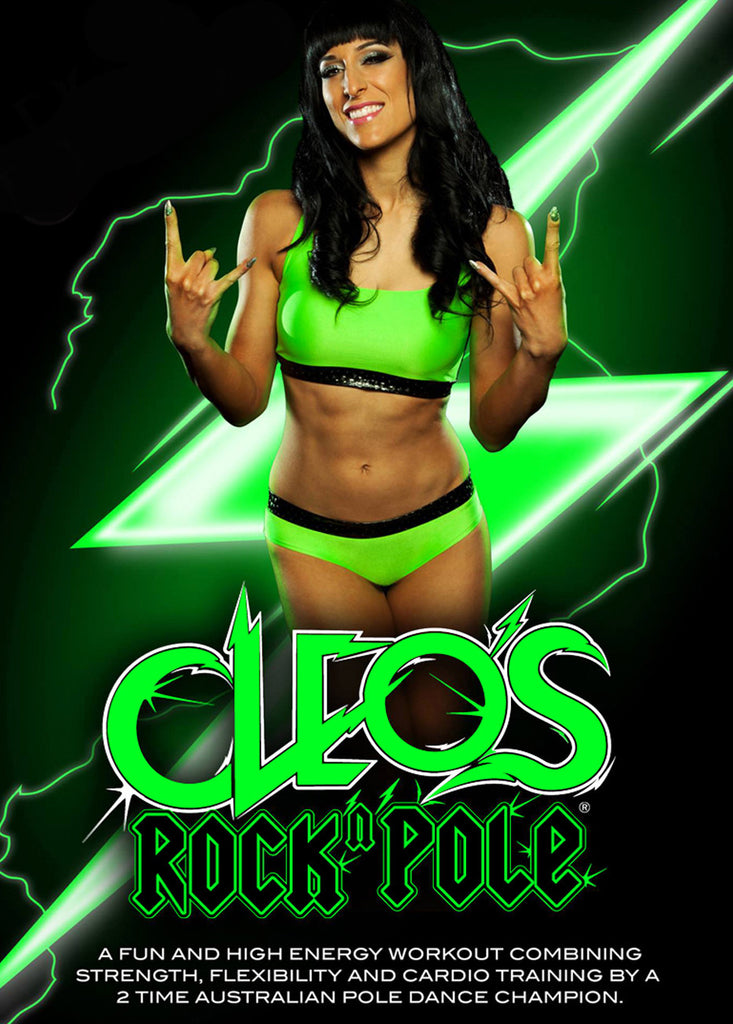 Cleo's Rock N Pole DVD
$ 19.95 $ 34.95
Get ready to rock the pole! Cleo's 2nd DVD is everything and MORE than you would want from a home instructional DVD and features:
Warm-up and Cool Down

4 Choreographed Routines

Step by Step Breakdowns 

Beginners to Advanced

Static/Spinning Pole & Floorwork

Strength and Conditioning

Pole Tricks Instruction

Access to an online community for motivation

A Rockin' Soundtrack
CHALLENGE! Check out our 30 day challenge to get the most out of the workout. Click on the challenge image to the left and then either click and drag or right-click to save it to your computer.
Length: 113 minutes
Format: NTSC multizone (plays on DVD players worldwide)