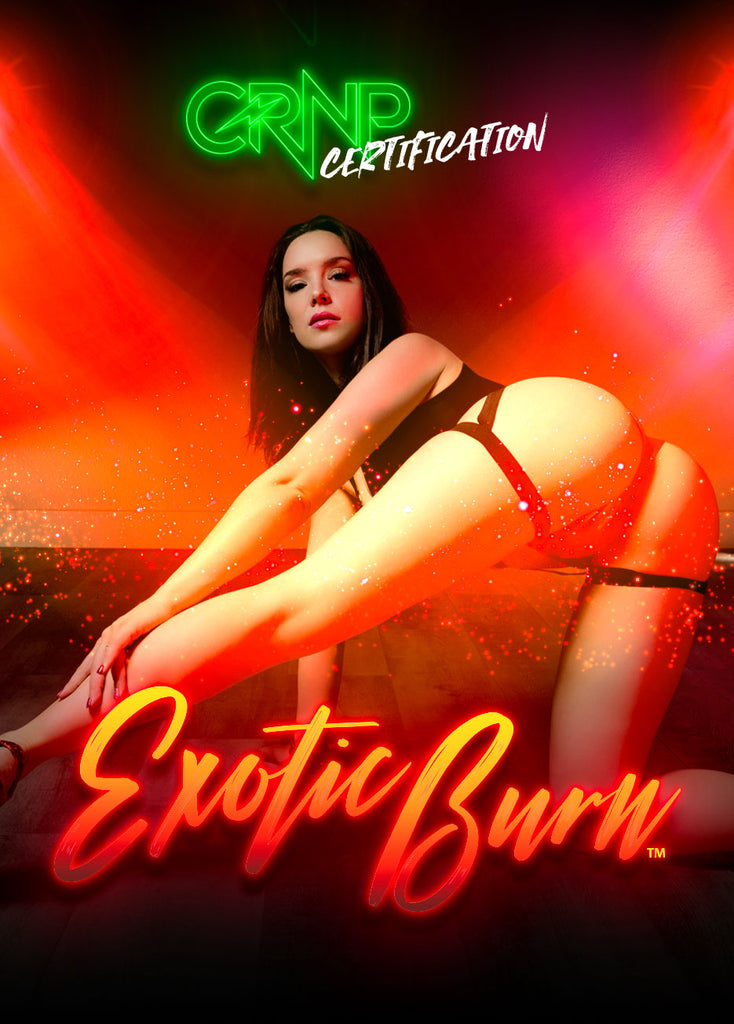 CRNP Online Certification - Exotic Burn™
$ 399.95
We have created this online training course to bring the Cleo's Rock N Pole studio style, technique and vibe to studios and home training all over the world! The online certification consists of series of professionally shot pre-recorded videos at the CRNP Studio in California.
Get certified to teach Exotic Burn. Learn and develop your skills in the American Exotic style, techniques, "party tricks", modifications, a sexy fluid warm-up and much more.
Here's what you get:
A slow, sexy and empowering exotic floor work program by Amber Wolf.
A collection of exotic floor moves, combinations and 'Party Tricks'
8 'Exotic Burn' routines designed to teach as a 1 hour class.
1 BONUS 'Shibari' inspired routine with artwork to promote designed to teach as a 1.5 hour workshop
Pre-recorded video tutorials of all content (tricks, combinations and routines) with easy online access via CRNP TV (App and Desktop) accessible for the duration of the license
What makes a Rockstar Exotic Instructor
How to teach in a class room environment
Exotic style floor warm-up instruction
Cool Down
How to Free Dance
How to create your own Exotic Burn Choreography
Printed certification manual with images and written descriptions
Exotic Burn red glitter tee and a pair of sexy Cleo hot pants
Rights/license to use marketing graphics, photography, trademarks and logos to use for online promotion for a duration of 2 years 
Amber's Spotify playlist for your warmups and classes
Exotic Burn e-Certificate
Instant association with the 'Cleo/CRNP' brand
A license for 2 years to teach branded 'Exotic Burn' classes, content and material with support as needed. 
Once you purchase your certification you will be emailed a link to access the training videos. This is done manually within 24 hours of ordering.