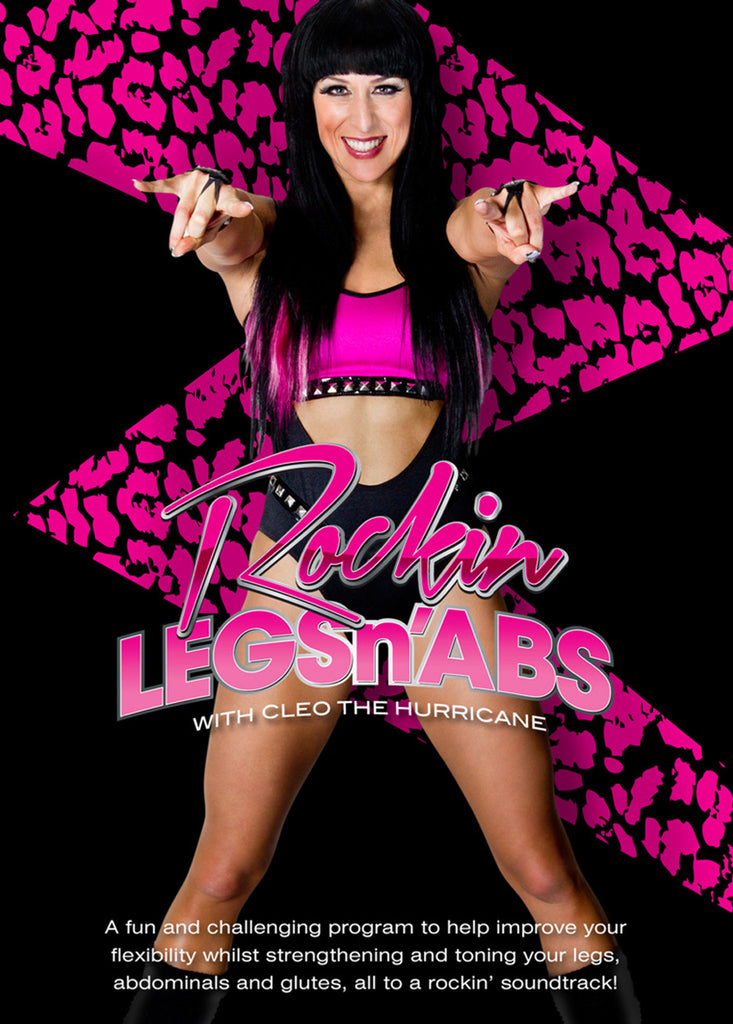 Rockin' Legs N Abs DVD
$ 19.95
A fun and challenging program to help improve your flexibility whilst strengthening and toning your legs, abdominals and glutes, all to a rockin' soundtrack. Features:
Warm-up

6 chapters combining dynamic & static stretches

Strength and conditioning throughout 

Beginners to Advanced options

2 chapters dedicated on Middle and Front Splits

PNF Stretching Technique
CHALLENGE! Check out our 30 day challenge (beginner and hardcore options available) to get the most out of the workout. Click on the challenge image to the left and then either click and drag or right-click to save it to your computer.
Watch the Trailer | See Testimonials 
Length: 65 minutes
Format: NTSC multizone (plays on DVD players worldwide)

The DVD is also available as a Digital Download.